Last Updated on: 21st September 2021, 01:10 pm
The majority of electronic consumers don't think about the warranty, performance, electricity consumption of their electronic appliances. Does an automatic washing machine consume more electricity? Let's find out through this blog post.
Have you ever wondered about the electricity consumption of an automatic washing machine? No doubt that automatic washing machines have taken over the regular washing machines as they do not need any manual assistance.
The automatic machine has a lot of benefits, which makes a lot of people buy these washing machines. However, it is a fact that an automatic washing machine consumes more electricity and water than a semi-automatic machine.
You can find various energy-efficient washing machines on the market. However, they do not necessarily make an impact on the electricity bill, especially if you don't have a big family.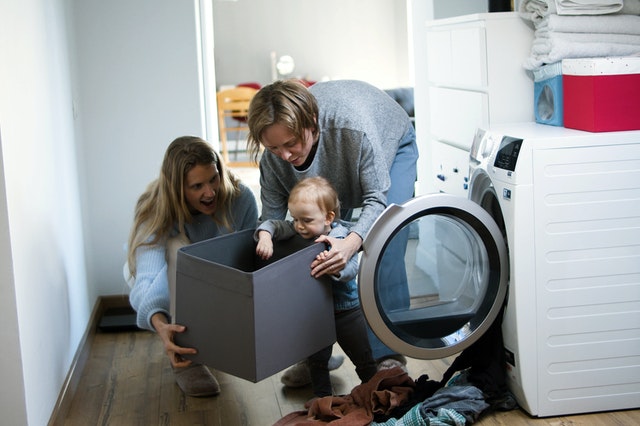 How much electricity does an automatic washing machine use?
An automatic washing machine comes with an energy-efficient and eco-mode. If a person uses these modes, they do not necessarily save electricity. The adequate and efficient use of automatic washing machines can help save electricity.
The two main mechanisms that cause most washing machines to consume more energy are their heating systems and their spinning drum. It takes a significant amount of energy for a water heating system to perform. The electric motor that spins the washing drum also consumes a lot of electric energy.
Around 70% of the electricity is consumed by the heating system and the rest by the display, rest motor, pump, etc. If you like to wash your clothes with hot water, the washing machine will consume around 2kWh of electricity. However, if you do not use hot water to wash your clothes, it will take a maximum of 0.5 kWh of energy.
How to save electricity when using an automatic washing machine
An automatic washing machine consumes more energy and water; especially, if you do not use it efficiently. The automatic washing machine uses more electricity than a semi-automatic one, but you can save it using simple tips. Here are some:
Buy the right size
If you are a medium-sized family, buying a bigger washing machine will not do you any good. A bigger automatic washing machine uses more electricity during its operation. It is not an intelligent choice to buy a bigger machine as it makes you spend more on your electricity bill. Similarly, a small washing machine for a big family also wastes electricity as one load is not enough to wash all the clothes.
Use hot water when necessary
If some of your clothes are super dirty and you want to wash them thoroughly, separate them. Wash your daily wear clothes with normal water on low rinse and spin settings. You can make a pile of dirty clothes, use hot water to wash this load for better cleaning results. When using these techniques, people save a lot of electricity, and still, the dirty clothes are adequately cleaned.
Goodbye standby mode
Some people have a habit of leaving their washing machine on standby mode when loading or unloading a laundry batch. If you leave your machine on standby for longer, it will consume electricity. Before you put the clothes in the dryer or unload the laundry, always switch off the machine.
Let your clothes naturally air-dry
If you are keen on saving electricity, then letting your clothes air dry after spinning is an option. It is an eco-friendly way which helps in killing bacteria on the surface clothes also. If you have a problem with air-drying your clothes, you must invest in a front-load machine. The front-load machine uses a comparatively less amount of water and has a powerful spinner. It takes less time for clothes to dry; hence, a great way to save electricity.
Do automatic machines consume more electricity?
Instead of beating around the bush, we will be honest that an automatic washing machine does consume more electricity. However, people still opt for it over a semi-automatic one due to its impeccable features and no requirement for manual assistance. However, you can adopt some best practices to bring down your electricity bill cost if you are consistent.